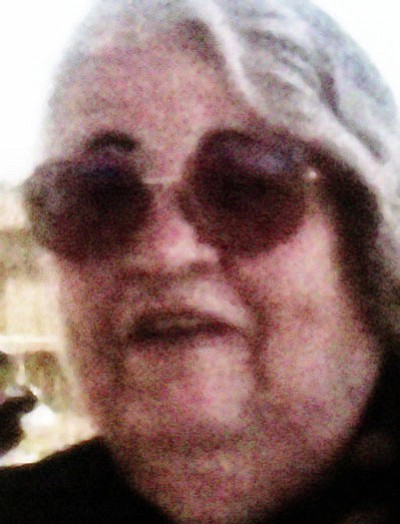 Originally Published: April 4, 2012 6 a.m.
Theresa "Terry" Miller, 63, of Kingman passed away Friday, March 23, 2012. She was born Sept. 25, 1948, in Somerset, Pa., to her parents, Dean and Bertha Ott, who preceded her in death, along with her sister, Gloria and other special family members. She has received her wings and we all have a very special angel in heaven to watch over us now.
Terry is survived by her loving husband of 42 years, Charles "Chuck" Miller of Kingman; her two daughters, Terri Brown (husband Stoney) and Deana Estrada (husband Juan); and son, Eddy Miller (wife Julie) all of Kingman. She had seven wonderful grandchildren, Randee Brown, Drake Hanson, Juan Estrada Jr., Erik Estrada, Demi-Marie Estrada, Axel Estrada and Lexxi Miller, all of Kingman. She is also survived by her two brothers, Jerry and Tommy Ott; her sister, Sharon Miller; and many cousins, nieces and nephews.
She worked as a cashier in the lawn and garden center at our local Walmart. She was a true and loyal friend to a lot of people; her steady customers would wait in her line no matter how long it was, just to see her and say hello. She really loved her job and her friends there.
She will be greatly missed. In lieu of flowers, please make a donation to the "Needy Family Fund" at our local Walmart Supercenter No. 2051. Thank you.
There will be no services per her request. Sutton Memorial Funeral Home and Crematory of Kingman handled her cremation.