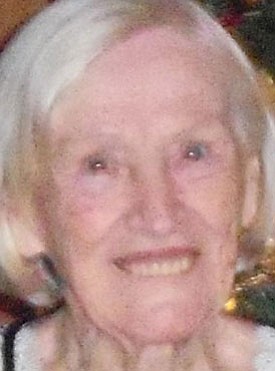 Originally Published: April 5, 2012 6 a.m.
Kathie Shuey, 87, passed away in Kingman Monday, April 2, 2012. Kathie was born Nov. 6, 1924, in Breslau, Germany. She moved to the United States from Germany in 1959 and resided in the San Bernardino/Rialto, Calif., area for 21 years. Kathie was also a part-time resident of Park Moabi/Needles, Calif., prior to relocating to Kingman in 1980.
Kathie volunteered and participated in local events such as Kingman ARC and the Kingman Oktoberfest.
She was married to husband Kenneth Shuey, who preceded her in death in 1998. She is survived by son, Ralph Mestlin of Rialto; daughter, Sylvia Smith of Kingman; granddaughters, Monja Mestlin of Redlands, Calif., Tanja Touch Grand of Terrace, Calif., and Amanda Smith of Kingman; grandson, Chuck Hatfield of Parker, Colo.; and five great-grandkids; also, sisters, Hanni Kremser and Eva Maria Hobein of Germany; and many beloved nephews, nieces and cousins.
Kathie was a very unique and strong-willed lady who left her family and friends with many memorable stories to tell. She will always be missed and never forgotten by those who knew and loved her. May she rest in peace.
Her memorial will be held at 5 p.m. Friday, April 6, at Calvary Chapel of Kingman, 500 Stowell Ave.