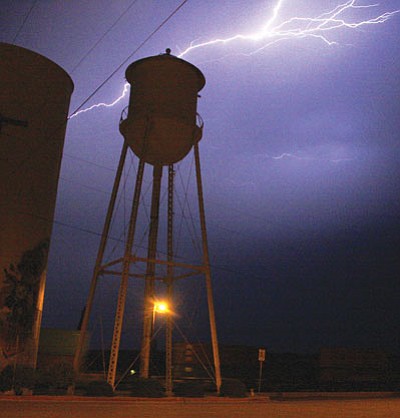 Originally Published: April 25, 2012 6 a.m.
KINGMAN - Weather wise, it's been beautiful for more than a week, but that ends tonight. Don't fret, though. Things will start warming back up Friday.
According to the National Weather Service, today will have a high of 80, but wind gusts could reach speeds of 32 mph. At night, there is a 70-percent chance of rain and thunderstorms. Those will last through Thursday, which also has a 70-percent chance of rain and thunderstorms.
Whatever deluge Kingmanites experience Wednesday night/Thursday morning should be gone by Friday, according to NWS.
Friday should have a high of 72. Temperatures will climb throughout the weekend and into next week, as Saturday, Sunday and Monday should have highs that hover in the low 80s.
So, on Wednesday night and Thursday morning don your raincoats and avoid lightning rods. Starting Friday, though, grab your shorts, tank tops, summer dresses and sunscreen, and enjoy the weather.