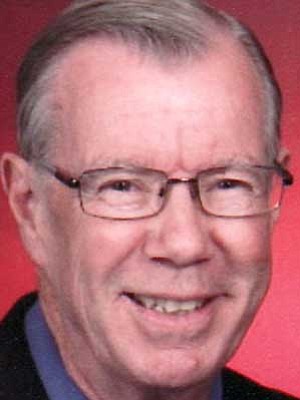 Originally Published: April 27, 2012 6:01 a.m.
Ronald L. Foote of Kingman went to be with our heavenly Father on Wednesday, April 4, 2012, following a short illness. He was born in Galesburg, Ill., on Sept. 2, 1937, to Donald and Edith Foote. He was raised in Hawthorne and Inglewood, Calif. He was in the first four-year class from Hawthorne High School.
He was a chemist for 34 years with Henkel Chemical Corporation. He retired in 1993 and moved to Kingman. He was a realtor here in Kingman for 18 years until he became too ill to continue; he was president of the Real Estate Board. He was also president of the Kingman Area Food Bank until he passed. He was a member of First Southern Baptist Church of Kingman and a member of Kingman Masonic Lodge No. 22 and Kingman No. 17 Order of the Eastern Star.
Robert was predeceased by his father, Donald Foote; stepmother, Ollie; mother, Edith Rains; and stepfather, Warren Rains.
He is survived by his wife, Margaret Foote of Kingman; his brother, Chas. Ed. Raines (Susan) of San Luis Obispo, Calif.; daughters, Cyndi Poe (Steve) of Kingman and Susan Foote of Morro Bay, Calif.; sons, Daniel Foote (Valarie) of Kingman and William Woolley of Medford, Ore.; and several grandchildren and great-grandchildren. He is also survived by his aunt, Jeanette Roberts (Paul) and a cousin, Donna LaFata (Lance) of Benson, Ariz.; numerous nieces and nephews; and many friends; also extended family, Kathleen Pascoe from California; and Stephan and Stephanie Wanitsch and girls from Germany.
He will be greatly missed by his family and the many friends he has made.
Masonic and Eastern Star services and a celebration of life will be held at 1:30 p.m. Saturday, May 5, at First Southern Baptist Church, 3120 Hualapai Mountain Road, Kingman.
More like this story