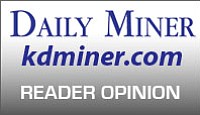 Originally Published: August 6, 2012 6:01 a.m.
Although the Operation Help-A-Vet fundraiser on July 21 was drastically cut short because of high winds, the event was still very successful. Much to our delight, the entertainers and stage crew want to finish the show at a later date, yet to be determined. Stay tuned!
We would like to thank Desert Thunder Victory, KRMC Foundation, Lhoist North America, WestCare Arizona, JNA Stage & Lighting, Performance Specialists, Dalux Equipment Services, Elizabeth Ambrose, Mohave Community College, Empire CAT, Aarons Furniture and Electronics, Patriot V-Twin Motorcycle Accessories, JM Eagle Mfg., Sage Truck Driving School, VFW Post 10386 Ladies Auxiliary, Taco Bell, A Arts Auto Repair, Nucor Steel and Culligan Water for their generous financial support of Operation Help-A-Vet. Without their sponsorship, we would not have been hosting the event and raising much needed cash to help our veterans.
We also want to say thank you and recognize the Veterans Administration, the Arizona Department of Veteran Resources, the Social Security Administration, Sage Truck Driving School and Mohave Community College for being on hand to help direct our veterans to program resources that were earned by serving our country.
We also want to thank all of the people and businesses that donated door prizes, raffle prizes and auction items.
Thank you to the Desert Road Riders Motorcycle Club and all the volunteers who helped shape the day.
Thank you to all the vendors who helped set the tone for a great party that was unfortunately cut short by Mother Nature.
Sincerely thankful,
Kingman Veterans Memorial Trust
Kingman