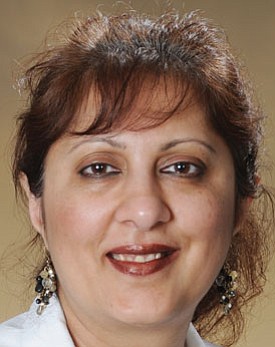 Originally Published: August 14, 2012 6 a.m.
M.D. Reema Khurram has started seeing patients at Kingman Internal Medicine Associates in Kingman. Specializing in internal medicine, she is an expert in the primary health care of adults.
Before coming to Kingman, Khurram practiced for over 14 years at the Mayo Health System in Owatonna, Minn. While in Owatonna, she also served as Chief of Medicine at Owatonna Hospital, part of Allina Hospital and Clinics.
As an internist, Dr. Khurram is highly skilled in broad areas of patient care, including diagnosing and treating complex medical problems and in providing routine health maintenance and preventive care to adults.
Also, as a member of the International Society for Clinical Densitometry and as a member of the American Board of Anti-Aging and Regenerative Medicine, she has special expertise in guiding the medical care of age-related conditions (such as osteoporosis) and in promoting anti-aging methods such as exercise and a healthy diet.