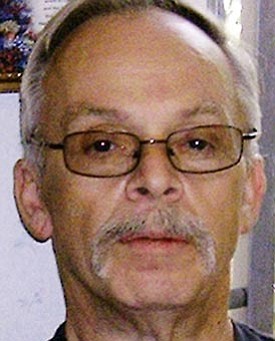 Originally Published: August 19, 2012 6:01 a.m.
Lowell "Brian" Adams of Kingman passed away at home in his sleep on Wednesday, Aug. 8, 2012, after a long illness. He was born March 22, 1954, in Seattle, Wash. He was preceded in death by his father, Art Adams; his mother, Charlotte Drake; his stepfather, Jim Drake; his brother, Chuck; and his sister, Leonora.
Brian came to Kingman 12 years ago from Langley, Whidbey Island, Wash. He worked in construction most of his life. He had owned LB Construction and LBC Gutters in Washington. In 2000, he went into trucking and started LB Carriers in 2006 until he became ill. He received a Purple Heart while serving in the U.S. Army.
Brian is survived by his wife of 23 years, Shay of Kingman; brothers, Mike (Debi) Adams of Clinton, Wash., and Paul Drake of Stanwood, Wash.; sisters, Susan (Randy) Murray of Great Bend, Kan., and Lori (Dan) Cameron of Marysville, Wash.; nieces, Katrina Toney of Sneads Ferry, N.C., Rachael (Vanda) Norn and children of Everett, Wash., and Shauna (Kevin) Schaefer and children of Marysville; nephews, James Drake of Wenatchee, Wash., Erik (Teresa) Toney and children of Sneads Ferry, and Trevor (Miriam) Adams of Lynnwood, Wash.
Brian donated his body to science and was cremated; at his request, there will be no services.
Brian loved his girls, Mini Doxies, Annie and Solow, Siamese Susie and Bella, his many loyal friends and relatives, for whom he would do anything. When he wasn't watching baseball or football, he was riding his Harley, roasting hot dogs over the fire or building something. You all knew Brian and the kind of man he was. So don't be sad; be happy you knew him. He is no longer in pain and passed peacefully to his next adventure.