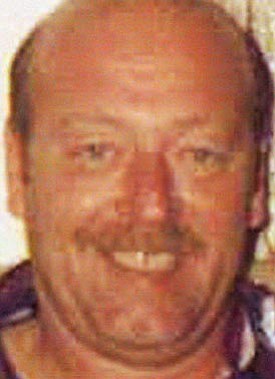 Originally Published: August 19, 2012 6 a.m.
Carl Michael Stoehr, age 57, of Kingman passed on June 12, 2012. He was born Nov. 16, 1953, in Aliso Viejo, Calif., to Olive and Paul Stoehr.
As a young man, he loved surfing on the California coast. Due to his parents' missionary work, he was able to see various parts of the world. He was a hard-working man who loved remodeling his home and working in the yard.
He was preceded in death by his parents and his canine companion "Walla," his Australian shepherd.
Carl leaves behind his longtime friend and wife, Linda Bonne-Stoehr; his brother, Mark (Kathy); his sisters, Paulette (Delvin) and Carol; his children, Sharolyn (Bill), Jonathan, Robin, Joe, Jerry (Dana), and Jimmy; also 27 grandchildren, 21 great-grandchildren; and many nieces and nephews. Carl will be missed dearly by many family and friends.
A celebration of life for Carl, officiated by Mark Stoehr, will be at 1 p.m., Sunday, Aug. 26, at 2570 Devlin Ave. For those who would like to attend, it will be a barbecue/potluck, and please be sure to bring lots of good memories of Carl.