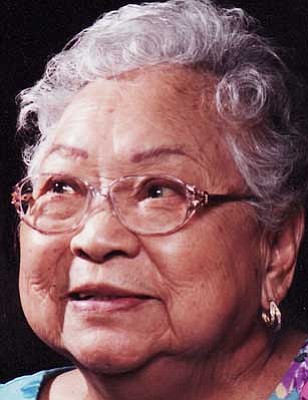 Originally Published: August 24, 2012 6:01 a.m.
Angela Carrillo Fuentes, 91, of Kingman went home to the Lord on Wednesday, Aug. 15, 2012, in Kingman. She was born March 24, 1921, in Anaheim, Calif. She loved her Red Hat Sisters.
She was the loving mother of John and Joe; grandmother of six; and great-grandmother of seven.
Visitation will be from 5 to 7 p.m. Monday, Aug. 27, at Sutton Memorial Funeral Home, 1701 Sycamore Ave. The service will be at 11 a.m. Tuesday, Aug. 28, at St. Mary's Catholic Church, 302 E. Spring St. Interment will follow the funeral service at Mountain View Cemetery, 1301 Stockton Hill Road. Rest in peace.
There will be a luncheon at the Golden Corral, 3580 Stockton Hill Road, following the services.
More like this story