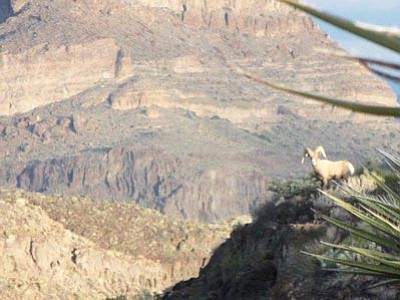 Originally Published: December 5, 2012 6 a.m.
The 2012 Arizona desert bighorn sheep hunt has started throughout Arizona, including Mohave County.
There are 24 sheep tags offered in Region III. They include one tag in Units 15A-15B East (Meadview), two tags in Unit 15B West, six tags in Unit 15C North and two tags in Unit 15C South.
There are nine tags issued for Unit 15D, and Kingman resident John Perkins has one of those coveted tags. Units 16A and 16B both have two tags.
The hunts started Dec. 1 and will end Dec. 31.
There are 82 desert sheep tags offered statewide, along with 13 tags for Rocky Mountain sheep.
In Arizona, sportsmen can take just one desert bighorn sheep in a lifetime unless they obtain a separate tag through a raffle or auction.