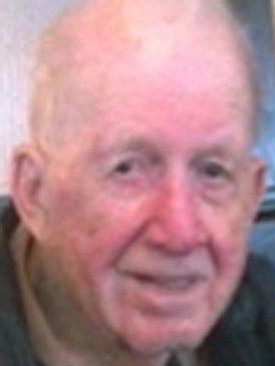 Originally Published: December 9, 2012 6:01 a.m.
Brigadier General Alfred Parker "Pete" Mallet, USAF, was born in Portland, Maine, to Charles B. and Augusta Gray Mallet. Pete loved his sports, especially football. He played for South Portland through high school. Pete was known to most of his teammates as "Red" because of his beautiful red hair. He was active in Boy Scouts and made it to an Eagle Scout.
Pete graduated from the University of Maine, Orono, Maine, and was a member of Phi Gamma Delta fraternity. He played football throughout college and was also in the Reserve Officers' Training Corps (ROTC). Pete received his Bachelor of Science degree in Mathematics. He later earned a Masters Degree in Mathematics from the University of Maine.
He married his "Keeper" Francis Fellows and they were married for 32 years. They had one son, Peter Jonathan Mallet, and they lived in Cape Elizabeth, Maine, were Pete owned and operated Mallet Real Estate Agency and Insurance Company. He also taught high school math at Deering High School for 19 years along with being in the Reserves in Maine.
Pete enlisted in the Army Air Corps in 1939 and remained in both active and the National Guard for 31 years. He received numerous awards and citation along with the Meritorious Service Medal and Legion of Merit. Upon his final retirement from the Air Force in October 1970, he was promoted to brigadier general. After his retirement from Hamilton Air Force Base, Pete and Francis moved to Kingman where he taught high school math and established himself in the community. Pete was widowed in 1979 and remarried Jean B. Woods and was widowed again and remarried Elizabeth Hughes until she passed in 2011.
He has lived in Georgetown, Texas, for the last eight years and has acquired many new friends. Pete will be greatly missed by all who knew and loved him. He touched many lives in his 94 years.
Pete is survived by his son, Peter Jonathan Mallet and wife Susan of Buckfield, Maine; grandsons, Raymond, Pete and Walter Mallet, all of Kingman; granddaughter, Cheryl Lynn Mallet of Kingman; step-grandson, Roy Frederick of Florida; two step-daughters, Diana Graham and Susie Chang along with their families; and great-grandchildren, Chase Mallet of Waco, Texas, and Lauren, Kirstein and Katlin Mallet, all of Kingman.
The family would like to thank his special friend Cheri Alderman and caregiver Carman Neilsen for their wonderful care and love that they have shown to Pete.
A memorial service to celebrate Pete's life was held at 10 a.m. Thursday, Dec. 6, at Cook-Walden Davis Funeral Home with Dr. Harold B. Graves Sr. officiating. Full military honors followed.
You are invited to share a message or a memory in our memorial guestbook at www.cookwaldendavisfuneralhome.com.
Arrangements by Cook-Walden Davis Funeral Home, 2900 Williams Drive, Georgetown, Texas 78627 (512) 863-2564.