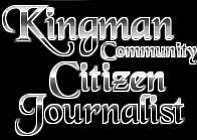 Originally Published: December 16, 2012 4:07 a.m.
I was up until about 2 a.m. Googling my way through Mohave County community links. There are literally millions of posts to sift through, with many personally rewarding things to do in our community. I copy/pasted dozens of e-mails and filled in another couple of dozen forms, expressing my goals with this Citizen Journalist Blog. Many of us do not have deep pockets for donating money, but we can donate our valuable time.
One response that struck me to add it here was "CASA" Association for Children (Court Appointed Special Advocate). It is a network of 946 programs that are recruiting, training, and supporting volunteers to represent the best interests of abused and neglected children in the courtroom and other settings.
Nobody longs for a safe and loving family more than a child in foster care. As a CASA volunteer, you can receive specialized training allowing volunteers to be empowered by the courts to help make this dream for a child to become a reality. As an advocate for abused and neglected children, you help make sure they do not get lost in the overburdened legal and social service system, languish in inappropriate group, or foster homes.
You could be the one consistent adult in these children's lives, vigilantly fighting for and protecting their fundamental right to be treated with the dignity and respect that every child deserves. You will not only bring positive change to the lives of these vulnerable children, but also their children and generations to come. In addition, in doing so, you will enrich your own life as well.
For many abused children, their CASA volunteer will be the one constant adult presence in their lives.
Volunteers stay with each case until it is closed and the child is placed in a safe, permanent home.
In 1977, CASA and guardian ad-litem programs started recruiting, training and supporting volunteers and has grown to cover 49 states. In addition, we have a branch right here in our community: CASA of Mohave County - Kingman, AZ 86402-7000
Volunteer advocates work directly with abused and neglected children and the people in their lives: foster parents, social workers, attorneys, teachers, medical providers and others.
Maybe Court Advocacy is not your cup of tea. However, In addition to training and supporting advocate volunteers, most CASA programs benefit from the invaluable contributions of non-advocate volunteers including but not limited to:
Fundraising
Data Entry
General Office Support
Online Support
Special Events
PR/Marketing
Service on a Board of Directors,
Advisory Council or Committee
All volunteers must be at least 21 years of age and have a clean criminal record; you can review the qualifications at the CASA Webpage. All Volunteers receive a minimum of 30 hours of pre-service training using the National CASA Volunteer Training Curriculum or its equivalent, as well as 12 hours of in-service training per year. Minimum Volunteer time is a mere 10 hours per month.
This type of training would be invaluable on a resumé if a volunteer wanted to branch out the legal field, social work, a great program for college students, a great opportunity for anyone who is unemployed right now. Most often when applying for a job, a prospective employer will ask "Since your last job, what have you been doing?" How great it would be to answer with, "I am a trained CASA volunteer."
Remember, participate in ways that energize you and help you grow, instead of leading in ways that drain you. I know I am going to get involved as much as I can.
LINK IN: below to learn more or contact our Kingman Community CASA Branch or contact Luann Gardner, CASA Coordinator I, (928) 753-0790 ext. 4229
National CASA Association 1-800-628-3233 ... What inspires you to help children in your community?
More like this story