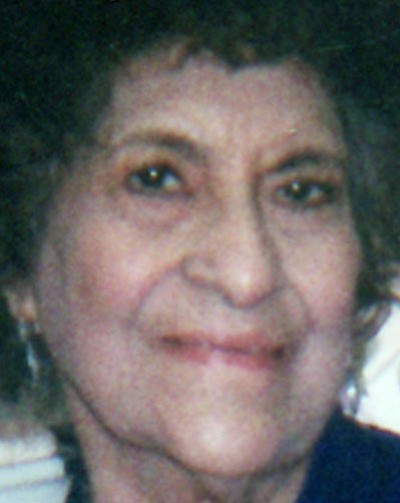 Originally Published: December 19, 2012 6:01 a.m.
Ruth Dulaney, born May 19, 1932 in Fierro, N.M. to Santos and Pedro Salinas. She moved to Gold Road, Ariz., where she was raised. Her father built the houses in Gold Road; her mother cooked and fed the workers from the mine.
Ruth is survived by her husband, Allen Dulaney. She had six children; one was stillborn and Eric Dulaney died of an aneurism. She is survived by four children, Cindy Hauber of Shepherdsville, Ky., Steve Dulaney of Santa Barbara, Calif., Jeff Dulaney of Abilene, Kan., and Jon Dulaney of Dwight, Kan.; eight grandchildren; a brother, Ishmael Salinas of La Habra, Calif.; and a sister, Naomi Salinas of Kingman.
She was a good wife and mother. She was a member of Kingman First Assembly of God Church. She went to be with God on Sunday, Dec. 16, 2012.
The funeral services will be at 1 p.m. Saturday, Dec. 22 at Kingman First Assembly of God, 1850 Gates Ave.
She will be buried in Desert Lawn Memorial Cemetery in Fort Mohave, Ariz. She will be missed by all who knew and loved her.