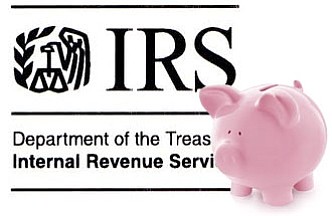 Originally Published: December 28, 2012 6 a.m.
KINGMAN - The moment the ball drops, lovers embrace and revelers sing in the New Year the clock starts ticking toward the April 15 deadline for Americans to file their taxes.
The scramble to find ways to either bolster tax returns or lower the amount of taxes owed begins. It's a stressful time for many, to say the least. But here's a mechanism that may help alleviate some of that stress: The saver's credit.
American workers with low to moderate-income levels can take steps now "to save for retirement and earn a special tax credit in 2012 and the years ahead," according to Bill Brunson, a spokesman for the Internal Revenue Service.
The credit helps offset the first $1,000 or $2,000 - depending on one's filing status - workers voluntarily contribute to retirement programs, including but not limited to Individual Retirement Accounts and 401(k) plans, Brunson explained.
"Also known as the retirement savings contributions credit, the saver's credit is available in addition to any other tax savings that apply," according to Brunson.
Many of those who put nothing toward their retirement in 2012 still have time to use the credit for their 2012 tax return. The deadline to set up a new retirement arrangement or add money to an existing IRA in order to get credit for 2012 is April 15.
For 401(k) plans and similar retirement mechanisms for employees at public schools and various tax-exempt organizations, state and local government workers, and federal employees, the rules are a bit different. Contributions to these accounts must be made before the end of the year in order to use the saver's credit, Brunson said.
There are income requirements as well. Married couples filing jointly with incomes up to $57,500 in 2012 or $59,000 in 2013 may use it, and so can people filing as head of household
as long as they have an income at or below $43,125 in 2012 or $44,250 in 2013.
Married individuals filing separately and singles with incomes up to $28,750 in 2012 or $29,500 in 2013 qualify as well.
Unfortunately, there's no guarantee people will get the full amount of the credit, Brunson said.
The maximum saver's credit for an individual is $1,000 and for married couples it's $2,000. But the actual credit sometimes comes up short depending on the other deductions and credits used, and for some taxpayers the credit may be zero, Brunson said.
The credit was created in 2002 as a temporary mechanism, but in 2006 it was upgraded to permanent. Tax data from 2010, which is the most recent year that the IRS has all the figures, shows that more than $1 billion worth of saver's credits were claimed. The credits claimed averaged $204 for joint filers, $165 for heads of household and $122 for single filers, according to the IRS.
Use IRS form 8880, which includes detailed instructions, to claim the credit.
People claimed as dependents on another's tax return may not use the credit, and neither can full-time students.