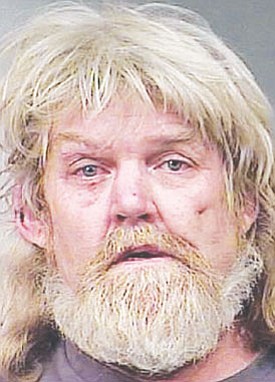 Originally Published: February 5, 2012 6 a.m.
A domestic violence call led to the discovery of several marijuana plants growing in the home of a Dolan Springs man.
Mohave County Sheriff's Spokeswoman Trish Carter said deputies responded to the home in the 14800 block of Eureka Drive Wednesday afternoon after receiving a call from a 56-year-old woman. She claimed that Michael Wayne Warnock, 60, was angry and throwing items at her.
Carter said deputies smelled marijuana upon entering the home and noticed two large plants. A search warrant was obtained and officers with the Mohave Area General Narcotics Enforcement Team then responded to the home, where they found a dozen more smaller plants.
Warnock reportedly admitted that the plants were his. He was arrested and booked in the Mohave County Jail on charges of production of marijuana, possession of marijuana, possession of drug paraphernalia, felonies, along with a charge of disorderly conduct per domestic violence and an outstanding warrant on misdemeanor charges.
More like this story