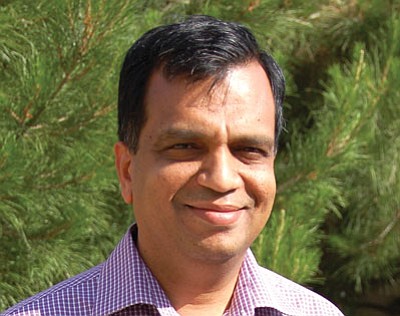 Originally Published: February 5, 2012 6:01 a.m.
Dr. Natarajan Asokan, M.D. will discuss penicillin and other medication allergies when Kingman Regional Medical Center hosts Lunch & Learn starting at noon, Wednesday, Feb. 15 in the Del E. Webb Wellness Center, 1719 E. Beverly.
Dr. Asokan is an accomplished allergist-immunologist who runs his practice Trinity Allergy, Asthma and Immunology Care in Kingman. Dr. Asokan is board-certified in both pediatrics and allergy-immunology with over 26 years experience as a practicing physician at prestigious health-care institutions in India, the United Kingdom and the United States. He practiced in Phoenix for seven years prior to coming to Kingman. Dr. Asokan decided on Kingman because the community needed an allergist. He also prefers living in a friendly town where there is less crime and pollution.
Lunch & Learn seminars are free. Participants bring their own lunch and KRMC provides a beverage and dessert. To ensure enough seating and desserts, please contact KRMC's Public Relations at 681-8514 to make a reservation.