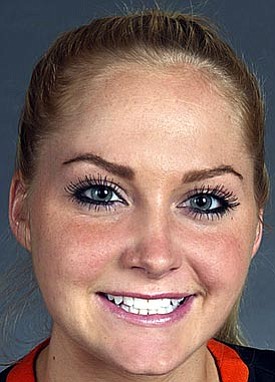 Originally Published: February 12, 2012 6 a.m.
When Idaho State traveled to Flagstaff on Jan. 21, Bengals coach Seton Sobolewski said there are times where Kingman High graduate Lindsey Reed will show what he expects of her in the future.
Thursday was one of those nights.
Reed scored 23 points to lead Idaho State to a 62-54 win over Northern Arizona in Pocatello, Idaho.
"Lindsey came out very aggressive tonight," Sobolewski said in a news release. "She just stepped up. She had some opportunities to go to the basket and drove a lot. She drew some fouls and hit some nice pull-up shots."
Reed ended the night going 5 for 9 from the floor and 12 of 16 from the line as her 23 points ties her season best. Reed also had 23 points in the Bengals' 59-42 win over New Mexico State on Nov. 14.
Idaho State (18-6, 10-1 in the Big Sky Conference) hosted Weber State Saturday.