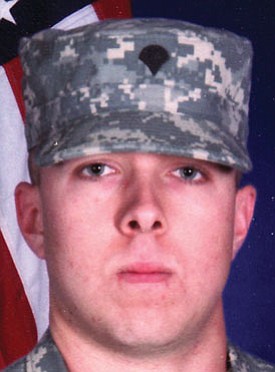 Originally Published: February 26, 2012 6 a.m.
Specialist Matthew A. Cardeccia graduated Basic Combat Training with the U.S. Army at Fort Sill, Okla., on Feb. 10.
As an honor graduate, he received 14 weeks of training in military law and procedure, marksmanship and weaponry, first aid, map reading, physical and mental endurance, tactical training, leadership, team camaraderie and survival.
On Feb. 11, Spc. Cardeccia reported for Advanced Individual Training (A.I.T.) at Fort Sam Houston in San Antonio, Texas, as a medical specialist.