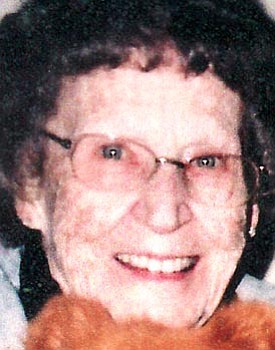 Originally Published: January 8, 2012 6 a.m.
Bonita "Bonnie" Mae Goff was born Jan. 5, 1925, to Peter and Helen Van Treeck in Waukegan, Ill. She died peacefully of natural cases on Jan. 4, 2012, at Cerbat Guest Home at age 86, one day before her 87th birthday.
She grew up in Illinois, married Deward Thompson, a WWII Army soldier who was killed in action. She was widowed by her second husband, James Goff, a U.S. Navy retiree, in 1996. She lived throughout California and Arizona since 1962. She primarily worked in healthcare as a head cook.
Bonnie is survived by her son, Deward Thompson and his wife, five grandchildren, six great-grandchildren and two great-great-grandchildren, and her best friend, Shirley Klafter. She will be laid to rest beside James Goff at Southern Nevada Veterans Memorial Cemetery, 1900 Buchanan Blvd., Boulder City, Nev.