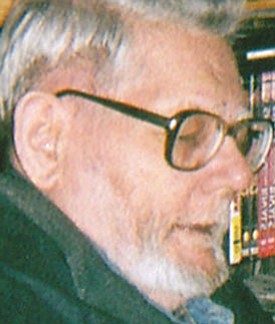 Originally Published: January 8, 2012 6 a.m.
Lewis James "J.J." Jacobs Sr., age 78, went to be with the Lord on Monday, Dec. 12, 2011, peacefully at home surrounded by family. He was born March 21, 1933, in Williams, Ariz., to Aubrey Evans Jacobs and Elizabeth Susan McMurn. He was the oldest of five siblings.
Lewis served in the United States Navy as a radio operator in 1951 and was honorably discharged in 1955. Around 1960 he became a member of the United States Kingman Jaycees. On June 3, 1961, Lewis married Delphina Laquitta Green. In 1962 he attended vocational schooling and graduated as a General Electronic Technician.
Lewis "J.J." was a longtime resident of Arizona working for the United States Postal Service where he retired. Lewis then became employed with the Kingman Daily Miner newspaper. Lewis was full of life; he enjoyed mining and looking for gold in the nearby mountains as well as spending time with his family and at his favorite restaurant, ABC, where he sipped on green tea.
Lewis is survived by three sons, Lewis Jacobs Jr. and Michael Ray Jacobs Sr. of Kingman, and Steven Jacobs of California; two brothers, Jake and Bill; two sisters, Sandy and Elma; along with seven grandchildren and eight great-grandchildren, all of Kingman. Lewis is preceded in death by his mother, Elizabeth McMurn, and father, Aubrey Jacobs.
A memorial service will be held at 1 p.m. Monday, at the Church of Jesus Christ of Latter-day Saints, 610 Eastern in Kingman. Services will be followed by a potluck.
More like this story