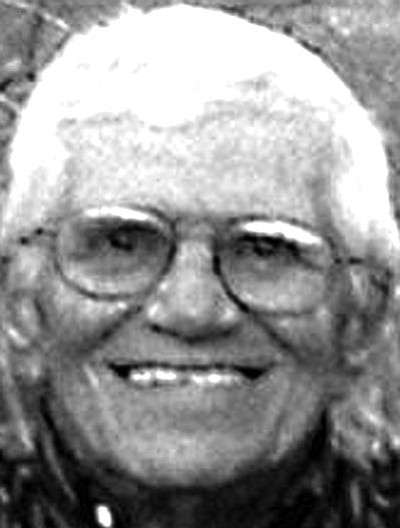 Originally Published: January 25, 2012 6:01 a.m.
Ronald F. Peterlin passed from this life on Thursday, Dec. 15, 2011, in Kingman. Ron was born Jan. 4, 1943, in Wilkes-Barre, Pa.
He graduated from Coughlin High School in 1960. Ron served eight years in the U.S.A.F., serving at several bases in the U.S. and in Thailand and England.
He was a floral designer in several shops, eventually going into partnership with a longtime friend, Teresa Brown of Shavertown, Pa. Ron became a resident of Kingman in 1997 with his life partner and became the head designer at Heaven Scent Floral. Ron was a 25-year member of Alcoholics Anonymous and belonged to the Community of the Divine Savior Reconciliation Catholic Church.
He is survived by his life partner of 26 years, Keith Harvey; his brothers, Carl (Bernadine) of Swoyersville, Pa., Hilary (Josephine) of Oak Ridge, N.J., and Michael (Mary) of Nanticoke, Pa.; his sister-in-law, Emily Van Scoy Peterlin; and many nieces, nephews and cousins. Ron was preceded in death by his parents, Joseph Peterlin and Zita Gerchman Peterlin; a sister, Marlene Peterlin Hodun; and a brother, Nicholas Peterlin.
A memorial funeral mass will be held at 3 p.m. Saturday, at Trinity Episcopal Church, 423 E. Spring St., Kingman. Memorial gifts may be made in lieu of flowers to KRMC Hospice, 812 Airway Ave., Kingman, AZ 86409.