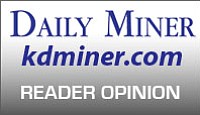 Originally Published: January 30, 2012 6:01 a.m.
Now that the holidays are over, Kingman High School and HSU would like to thank the many individuals, businesses and clubs that donated hygiene items, gloves, scarves, knitted hats, socks and blankets for the Blessing Bags that were given to our FIT students.
One hundred bags were assembled and distributed, which included the FIT high school students at Mt. Tipton.
This year our goal was to provide each student with their own blanket. We accomplished this goal due to the generosity of so many members of our community. We want to thank Uptown Drug, Anne Riley, staff, and members of the Mohave Community Federal Credit Union, The Linus Project, Barbara Barnes, Linda Bernard, Denise Cunningham, teachers and staff at KHS, Dolores MacDonald, KHS Interact Club, and the LDS Long Mountain Ward, especially Jay Park and his wife. Several members from this ward spent a Saturday with members of HSU assembling the bags. Thank you!
If I omitted any names, my apologies. Once again, our community has demonstrated its concern for our students. Each of the FIT students' holidays were brighter and warmer because of the many donations we received. Here's hoping that 2012 will be a wonderful year for all!
Girlie Lopez Forman
Kingman High School
HSU Sponsor
Kingman