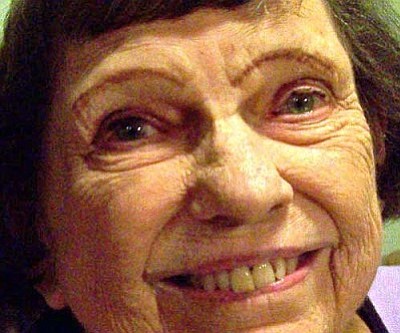 Originally Published: January 31, 2012 6:01 a.m.
Mary Eileen Will of Kingman has crossed the waters into her next season of life everlasting at age 88. She was born Feb. 12, 1923, to Lewis and Kathryn Hart.
She was preceded in death by her son, Robert Dwyer Will; and her husband, Robert Carl Will. She is survived by daughters, Judith (William) Almeida of Las Vegas and Patricia (Howard "Skip") Hunter of Kingman; sons, Joseph (Athena) Will of Rancho Palos Verdes, Calif., and Stephen (Wanda) Will of Torrance, Calif.; grandson, Justin (Heather) Almeida of Seattle; granddaughter, Brianna (Matt) Cassens; and great-grandson, Jason Cassens of Wasilla, Alaska; cousin, William Shaw of St. George, Utah; and three nieces, three nephews, and their children.
Services will be private. To honor her wishes, donations to Muscular Dystrophy Association (MDA.org) may be made in lieu of flowers.