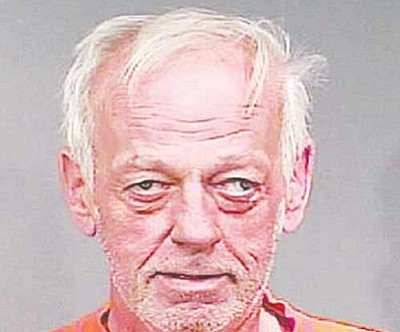 Originally Published: July 5, 2012 6 a.m.
KINGMAN - A 68-year-old Dolan Springs man is charged with aggravated assault with a deadly weapon after authorities said he intentionally rammed another vehicle off of the road.
The 51-year-old driver of the truck that was hit said he was driving down Pierce Ferry Road around noon Friday when he passed a slower-moving car.
The driver of the truck said he recognized the driver of the slower-moving car as he passed. That man, identified by Sheriff's deputies as Richard Charles Lawrence Sr., then reportedly gained speed behind the truck and rammed it, causing the driver to lose control.
Witnesses told deputies that Lawrence then left the scene.
Mohave County Sheriff's Spokeswoman Trish Carter said deputies visited Lawrence's home in the 15500 block of Frontier Drive after the information was relayed by the victim to authorities. Deputies said they found Lawrence's car there with significant front-end damage. He was then booked into the Mohave County Jail.
The 51-year-old driver of the car that was hit was taken to Kingman Regional Medical Center following the accident for minor back injuries.