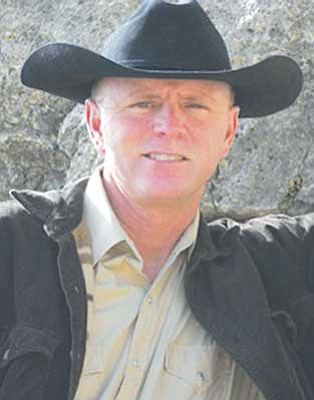 Originally Published: July 13, 2012 6:01 a.m.
KINGMAN - A man who challenged Sheriff Tom Sheahan before dropping out of the race more than a year before the election has been charged with voter fraud.
Mike Hays was the lone challenger to Sheahan before ending his campaign in May 2011. Earlier this week he was indicted by the Yavapai County Attorney on four counts of voter fraud for allegedly running for office in a precinct he didn't live in.
Additional details of the indictment, such as where Hays was alleged to be living instead, were unavailable.
A phone number listed for Hays' campaign has been disconnected.
On his campaign website, Hays claims to have been a California police officer, an Arizona corrections sergeant, a Homeland Security agent and U.S. Navy Corpsman, an Arizona ranger and a forensic field investigator for the Los Angeles County Coroner. He announced his campaign for sheriff almost two years before the actual election.
Sheahan will win the election by default since he is unopposed.
More like this story