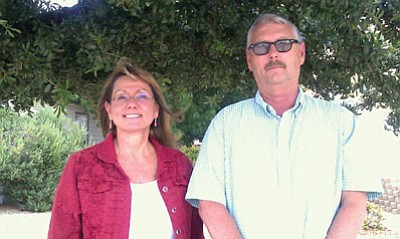 Originally Published: July 17, 2012 6 a.m.
KINGMAN - Two employees of Mohave Education Service Cooperative Inc. have earned certified professional public buyer credentials from the Universal Public Procurement Certification Council.
Nancy Colbaugh and Michael Carter, both contract specialists for the Kingman-based purchasing cooperative, were among 151 purchasing professionals who completed the CPPB examination.
To date, 8,921 procurement professionals have earned this status.
To become certified as a certified professional public buyer, candidates must demonstrate that they meet requirements established by the UPPCC, including formal education, procurement-related coursework and training, public purchasing experience and functional management experience.
A written examination confirms the candidate's mastery of the body of knowledge for public procurement professionals.
Mohave Educational Services Cooperative Inc. is a nonprofit public procurement unit specializing in securing purchasing contracts that can be used by Arizona schools, government, and qualifying non-profit organizations.
More like this story