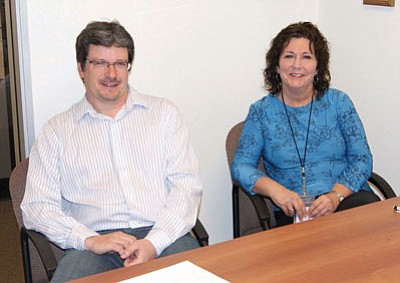 Originally Published: July 22, 2012 6 a.m.
Mohave County Public Defender's Office Attorney Kyle Kinkead and Legal Secretary Christina Wallace were honored with state awards during the Arizona Public Defenders Association Annual Conference held in Tempe June 21.
Kinkead received the organization's Rising Star Award and Wallace was honored with the Outstanding Rural Administrative Professional Award.
Mohave County Public Defender John Pecchia nominated Kinkead and Wallace for the honors.