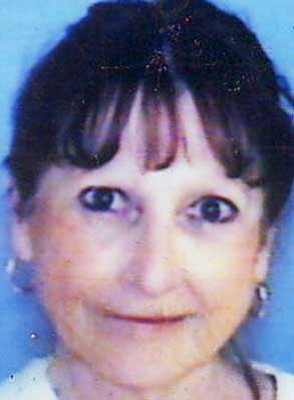 Originally Published: July 27, 2012 6 a.m.
Sharon L. Porter passed away Sunday, July 22, 2012. She was born to James and Lois Cranfill on Aug. 5, 1942, in Orange, Calif. She moved to Bullhead City, Ariz., from California with her family in 1980, then to the Kingman area in 1992.
She had such an infectious laugh that when she started laughing everyone joined in. We had a lot of fun times when we were all together. She had such a great sense of humor. She was so smart, and such a hard worker. She loved the beach, gardening, sewing, school and crossword puzzles; these were just some of the things she enjoyed. The most important part of her life was her family. She loved her children and grandchildren so very much. She had the heart of an angel; she was beautiful inside and out. She will be deeply missed and in our hearts forever.
Sharon is survived by her father, James Cranfill of Nixa, Mo.; three children, Kevin (Paula) Porter of Bullhead City, and Lori (Mike) Graham and David Porter, of Kingman; four grandchildren, Bradley and Devin Porter of Bullhead City, and Bryce and Cole Graham of Kingman. She is also survived by her brother, Steve (Margaret, who was just like a sister) Cranfill of Nixa; her sister, Linda (Frank, who was like a brother) Glynn of New York; and many nieces and nephews of Nixa and New York. She was preceded in death by her mother Lois Cranfill, and niece Tommi Lynn Cranfill.
Graveside services will be at 11 a.m. Monday, July 30, at Mountain View Cemetery, 1301 Stockton Hill Road.
In lieu of flowers, donations would be appreciated to Sutton Memorial Funeral Home, 1701 Sycamore Ave., Kingman, AZ 86409 or P.O. Box 4027, Kingman, AZ 86402.