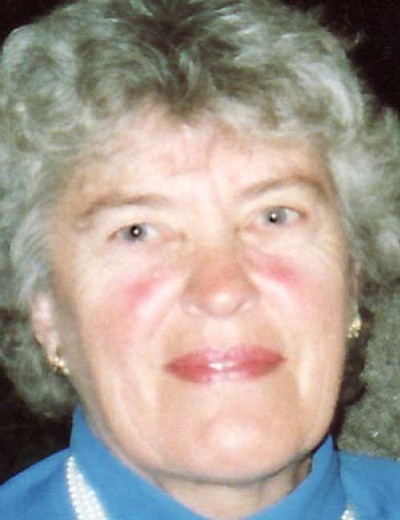 Originally Published: June 13, 2012 6 a.m.
Gloria E. Tilly, 82, of Kingman passed away Saturday, June 2, 2012, at Kingman Regional Medical Center. She was born Jan. 7, 1930, in Lynn, Mass., to Sam and Alice Husson (deceased). She came to Kingman 11 years ago from Peabody, Mass. She was a homemaker.
She is survived by two sons, Ronald (Lori) of Prescott, Ariz., and Brian (Debbie) of Haverhill, Mass.; her daughter, Susan (Bill) of Kingman; two brothers, Samuel (Shirley) of Lake Havasu City, Ariz., and Wayne (Linda) of Florida; three grandchildren, Jessica, Jeffrey and Ryan; and two great-grandchildren, Ava and Ashton.
Gloria, a beloved mom, grandmother, great-grandmother and sister, passed away peacefully to rejoin her loving husband. Her laughter and her energetic personality thrilled the hearts of many.
Until we meet again, you will forever be in our hearts.
Services will be private. In lieu of flower, donations can be sent in Gloria's name to the charity of your choice.