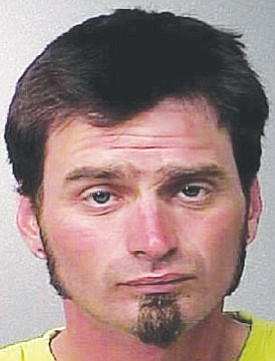 Originally Published: June 18, 2012 6:01 a.m.
Charges have been upgraded to attempted first-degree murder for a man charged with stabbing his ex-girlfriend and two others.
In addition to the three counts of attempted murder approved by a grand jury, Philip Matwyuk, 27, is charged with nine other felony offenses, including burglary and aggravated assault. He remains in the Mohave County Jail where he is being held without bond.
The family of the victims said the 29-year-old ex-girlfriend had been harassed by Matwyuk for weeks after their breakup before he is said to have broken into her home in the 700 block of Gold Street around 7 a.m. June 5. The ex-girlfriend, her sister and a third person in the home were stabbed multiple times.
Frank Matwyuk, the suspect's father, said his son's relationship with the ex-girlfriend soured shortly after they bought a home together.
All three victims survived.
Matwyuk fled the scene but was arrested several hours later after arranging his surrender with police.