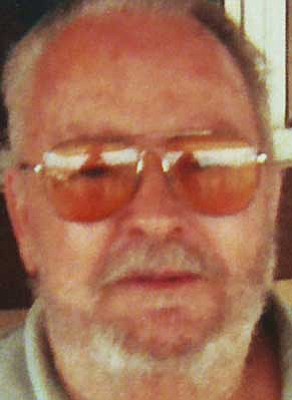 Originally Published: June 29, 2012 6 a.m.
Rich Bell, born Clarence Richard Bell in Hanford, Calif., April 26, 1946, passed away Wednesday, June 27, 2012, in Kingman.
He is survived by his wife, Vicki; daughter, Tammie; son, Nathan and his wife Audrey; daughter, Jennifer and her husband Rich; three grandchildren, Chris, Megan, and Madison; and one great-granddaughter, Taylor. He is also survived by four brothers, Les, Bob, John, and Jim, and one sister, Betty.
Rich retired from ABF Freight Systems in 2002 as a proud member of the Teamsters Union. When asked as a child what he wanted to do when he grew up, he answered a truck driver, so he began his career driving trucks as an ice cream truck driver at age 17 or 18. He worked hard all of his life to support his family who he cherished dearly. He hated to stop driving trucks, but had to due to his health.
Richie loved trucks, classic cars, politics, ice cream, his family, but most of all Jesus. He loved talking to anyone about the Lord. We will all miss his quiet strength, wisdom, and hilarious sense of humor.
"But those who wait on the Lord shall renew their strength; they shall mount up with wings like eagles; they shall run and not be weary; they shall walk and not faint" (Isaiah 40:31 NKJV).
The service will be at 2 p.m. Saturday, June 30, at Hilltop Foursquare Church, 2215 Emerson Ave., Kingman.