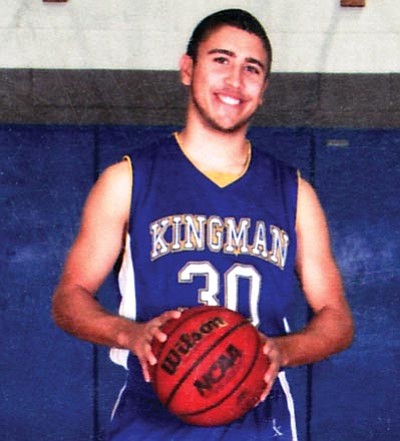 Originally Published: March 4, 2012 6 a.m.
William Valdez, 18, a senior at Kingman High School was recently selected as a Student Rotarian by the Kingman Rotary Club. William feels honored and grateful for being selected. He is happy that the club has noticed his actions inside and outside of his school.
He has played sports throughout high school - football, golf, basketball and track and field. He has also held a great job at the golf course for over a year and a half. For his presentation to the Rotary Club, William chose to speak about his actions on the track team and how his leadership skills are used to help his peers and him to grow.
William plans to further his education at NAU or UA to become a pharmacist. His plans are to maybe own his own drug store. William said he would like to thank all Rotary Club members for all they do for our community.
William is the son of Susie Valdez and Jeff Peterson of Kingman.