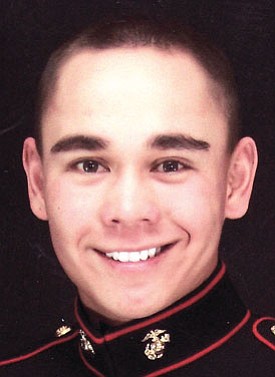 Originally Published: March 25, 2012 6 a.m.
Kevin Davies, son of Lee and Armi Davies, was recently promoted to the rank of Corporal in the U.S.M.C.
Corporal Davies has earned each rank in his military career meritoriously with the most recent being in the first year of his four-year enlistment. His first promotion to Private 1st Class was during boot camp. The second was to Lance Corporal for achieving company honor man during infantry training and the most recent to Corporal for showing unwavering leadership, intelligence, initiative and overall performance.
Davies is currently stationed in Camp Pendleton in California, and is attached to the 3rd Battalion, 5th Marines Weapons Company.