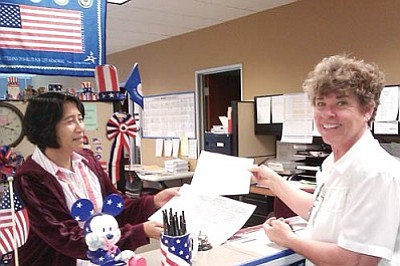 Originally Published: May 6, 2012 6 a.m.
April 30 was the first day to submit signatures to the County Elections Department for Precinct Committeeman. Constable Jean Bishop was the first candidate to file the required paperwork and signatures with County elections. The last day to submit petitions is May 30.
For more information, contact the Republican Party at 1608 Stockton Hill Road, Suite 102, or call (928) 377-1007 and Facebook Kingman GOP.