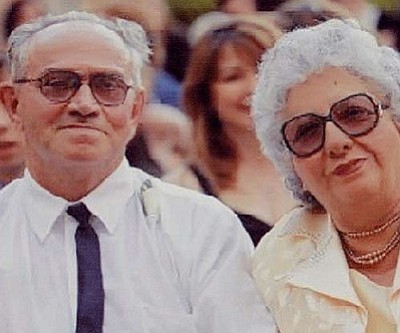 Originally Published: May 13, 2012 6:01 a.m.
Harry James Richhart and Gloria Richhart were married in a civil ceremony on April 7, 1962, and re-married by the Catholic Church in Columbus, Neb., on July 20, 1963.
They have three children, Cora Lynne, Michele, and Jim; eight grandchildren, Jason, Wynde, Jonathan, James, Dillon, Trevor, Dara and Kyla; and three great-grandchildren, Addison, Kai and Aiden.
They met when Gloria stopped for gas where James, home from the Navy, was helping a friend. She developed engine trouble a short distance away and promptly returned to the station. James invited her out for coffee.
In September 1963, they moved to Coalinga, Calif., near Lemoore Naval Air Station. In 1967, they moved to Kingman. James worked for General Cable for 35 years, retiring in 2004. Gloria, became a girl-scout leader and coordinator. She was an aide at St. Mary's then Manzanita schools. After obtaining her accounting degree from MCC she worked at Mohave Federal Credit Union until she became a full-time caregiver for her parents (seven months for her dad, and 17 years for her mom).
James and Gloria enjoy "rock-hounding," computers, traveling, and spending as much time as possible with their children, grandchildren, great-grandchildren and many friends. Currently she is planning her family reunion in New Mexico, and a birthday party for one of her favorite aunts, 90 at month's end, and the mother to Secretary of the Interior, Ken Salazar.
A celebration with family and friends is scheduled May 25, at their son's home in Kingman.
More like this story