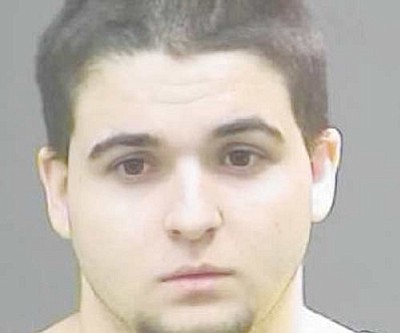 Originally Published: May 14, 2012 6:01 a.m.
KINGMAN - A 22-year-old Kingman man was sentenced Friday to 19 years in prison for the death of his girlfriend's 13-month-old child.
Dustin Colpitts pleaded guilty to manslaughter and child abuse in the death of Adriana Sweeney. Sweeney died Jan. 11, 2011, after Colpitts said he noticed that the child was struggling to breathe. She was taken to Kingman Regional Medical Center and airlifted to Sunrise Medical Center in Las Vegas where she was declared brain dead.
Doctors said that the child had bruising and injuries in various stages of healing, indicating that she had been abused over a period of time. Defense attorney Kyle Kinkead said that was never proven since the medical examiner did not perform a specific test before the child's body was cremated.
Kinkead said Colpitts acknowledged striking the child several days before her death and said that's when she suffered the injuries that ultimately led to her death.
Judge Steven Conn expressed frustration during the sentencing hearing because he said documents provided by both sides failed to indicate a definitive answer as to how long or significant the abuse was.
He also said that based on the psychological profile compiled by doctors, Colpitts never should have been in charge of taking care of the baby.
Kinkead said Colpitts was in juvenile detention from 2005 to 2010 and had been out for four months before the baby's death. He cited Colpitts' immaturity and an undisclosed medical condition for reasons as to why he was not fit as a caretaker.
"He was the least qualified for child care in that house," he said. "That inability led to him lashing out."
Kinkead added that his client had to be hospitalized upon learning of Sweeney's death and suffered immense remorse, telling detectives to take out their guns and shoot him to put him out of his misery.
Colpitts did not make a statement before he was sentenced.
A month before the baby's death, Colpitts posted a question on the Internet titled, "How do I make my 1-year-old happy?" He said the baby cried while her mother was at work and asked for advice on how to soothe her.
"When she is not sleeping she is crying," he wrote. "How can I help make her more happy? It hurts me to see her like this."