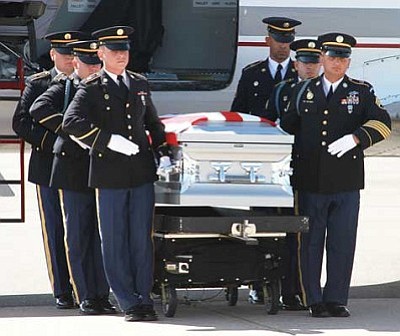 Originally Published: May 25, 2012 6:01 a.m.
A motorcade escorts the body of 25-year-old Army Sgt. Brian Walker from Kingman Airport to a funeral home Thursday morning.
Hundreds lined the streets along the airport to pay their respects. Patriot Guard Riders, Kingman Police and Fire departments, Mohave County Sheriff's Office personnel and other officers and volunteers escorted the family on their journey.
See related story links below.