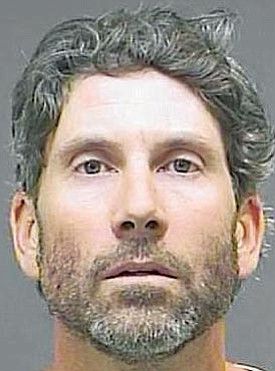 Originally Published: November 29, 2012 6 a.m.
The attorney for a suspect accused of intentionally running a Dolan Springs man off the road - leading to that man's death - said his client is almost ready for trial 20 months after the accident.
Robert Golden is charged with second-degree murder and leaving the scene in connection with a March 2011 incident that killed 53-year-old Jerry Allen Jennings and injured Jennings' wife.
Prosecutors allege that Golden intentionally ran the Jennings' motorcycle off the road after Golden just happened to drive by the man on Stockton Hill Road just south of the Pierce Ferry Road turnoff as both parties were headed into Kingman.
Jennings and Golden were reportedly former co-workers and had a falling out after Golden was fired from a work site several years ago for allegedly vandalizing a customer's car. The feud continued between the pair for years.
Golden did not stay at the scene and authorities initially investigated the wreck as a one-vehicle incident. Golden was arrested three days later after a passenger in his car contacted police.
Authorities said shortly after his arrest that a tire tread from Golden's white Ford pickup matched an impression on the motorcycle's left saddlebag.
Golden's court case has dragged through the system for months with his attorney, Billy Sipe, requesting continuance after continuance.
He said during a final management hearing Nov. 13 that the case is "inching toward readiness."
A final hearing will be held Dec. 31 to make sure everything is progressing, but Sipe said a January trial date should be firm.