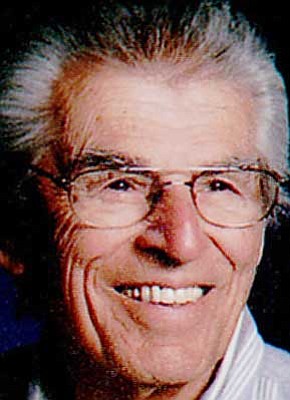 Originally Published: November 30, 2012 6:01 a.m.
James Albert Russo was born May 9, 1931, in Lynwood, Calif., to his Sicilian parents, Charles and Faye Russo. He was drafted into the United States Army in September 1955 and completed his service in June 1957. Some eight months later, he would marry the girl of his dreams, Darleen Lucille Gregory, on Feb. 27, 1958.
Among the numerous career accomplishments in Jim's life, he worked as a commercial fisherman, for Atlantic Richfield Oil, for the city of Riverside, Calif., Water Department, and then for the last 21 years of his career he worked as a heavy equipment operator for the state of California Department of Transportation (Caltrans).
Jim retired with his wife, Darleen, in 1991 and began their Arizona life, living 10 years in Topock/Golden Shores and then in Kingman for the past 11 years. He enjoyed hunting with his black-powder rifle, house construction and serving in his church. If he were asked what his greatest accomplishments in this temporal life were, he'd likely say, "receiving Jesus as his Lord and Savior, being married to the greatest wife in the world, and raising up a family that he dearly loved and that loved him endlessly."
Jim's heavenly arrival took place on Sunday, Nov. 4, 2012, in Kingman. He is survived by his eldest son, John; his youngest son, Lewis, and his daughter-in-law, Sherry; his grandson, Jason, and granddaughter-in-law, Beth; his grandsons, Vincent and Daniel; and his great-grandsons, Alex and Isaac.
He will be greatly missed and always loved!
A memorial service will be held at 3 p.m., Sunday, Dec. 2, at Canyon Community, 3270 N. Harvard St., Kingman. In lieu of flowers, donations can be made to the KRMC Cancer Center.