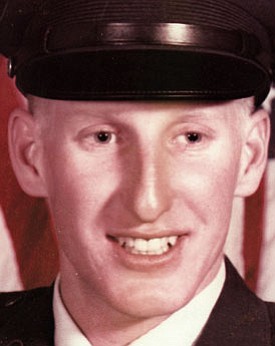 Originally Published: October 2, 2012 6:01 a.m.
Luke was born Sept. 6, 1960, in Ray, Ariz., a little mining town that no longer exists. His job took him away from home often, and when he returned he spent as much time as possible with his family. After a fun afternoon with his children in the desert on their dirt bikes, they went home to rest. That afternoon he slipped away to be with loved ones who were waiting on the other side.
Luke graduated from Kingman High School in 1978 and went on to join the Bureau of Land Management work program for youth at that time. He enjoyed living and working outdoors; that time ended much too soon for him. Shortly after, he joined his sister and brother-in-law in Oahu, Hawaii, where he worked for his brother-in-law. He joined the Air Force in 1979 while in Hawaii. After boot camp, he was stationed at Hills Air Force Base in Utah where he worked on the Ground Cruise Missile Project.
He was then sent to Greenham Common, England, where he served three years. After returning home, he served a year in Korea, and when he returned from Korea, he was sent to Whitman Air Force Base at Knob Noster, Mo. There he retired as master sergeant after serving 17 years, and there he met and married his wife, Melissa. The most important things in Luke's life were his family and his country; he was fiercely proud of both.
Luke leaves behind his wife, Melissa; his daughters, Destiny Davis (Jason) of Kingman, and Ella; his sons, Dustin, James, River and Zander; his mother, Marjorie Baca of Kingman; his sisters, Sandra Stricklett (Roger) of Awatukee, Ariz., and Roxane Mazurkiewicz (John) of Kingman; and his brothers, Robert Baca of Virginia and Wayne Baca of New Mexico. He also leaves his nieces, Rena Brady (Craig) of Pinetop, Ariz., Lori Youngblood (Keith) of Tillamook, Ore., and Cari Mazurkiewicz of Kingman; and his nephews, Robert Smith (Sherri) of Queen Creek, Ariz., and Mike Williams (Andrea) of Kingman.
Services will be held from noon to 2 p.m. Friday, Oct. 5, at Avenidas Funeral Chapel, 522 East Western Ave., Avondale, Ariz.
Luke was taken away from us much too soon. He only turned 52 years of age on Sept. 6, 2012. Luke, you left a great big hole in our hearts.
We will miss you more than words can say.