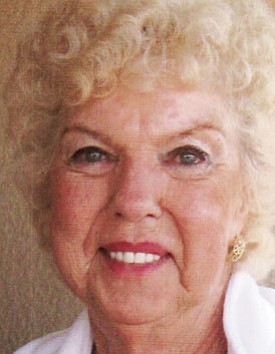 Originally Published: October 3, 2012 6 a.m.
Betty Ann Robinson passed away Thursday, Sept. 27, 2012, in Kingman. She had lived in Kingman for five years.
Betty was born on a farm in Kansas to Elsie and Eugene Farrell and was one of five children.
She married Ralph R. Robinson in 1951 and moved to California in 1957.
She worked for the Glendale School District in California for 30 years and retired to Henderson, Nev., in 1995.
Betty leaves behind her son, Richard (Terri) Robinson of California and her daughter, Beverly (Jim) Tatman of Kingman.
She also leaves her beloved grandchildren, James C. (Raquel) Tatman, Eric (Kimberly) Tatman of California, Wesley (Kim) Robinson of Colorado, Bonnie (Bill) Stewart of California and Brad Tatman of Kingman; and her five great-grandchildren, Maegan, Lily, Noah, Camille and Penelope.
She also leaves two sisters, Bonnie (Bill) Poirier of Kansas and Donna Hunter of Kingman. Many nieces and nephews will also miss her so much.
Betty was a wonderful mom, grandmother, sister, aunt and friend to so many who will never forget her beautiful smile and the love she had for her family.
We know she is resting in peace and forever in our hearts.
Services are pending.