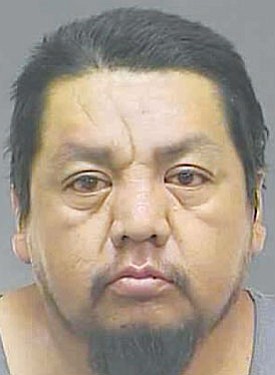 Originally Published: October 8, 2012 6:01 a.m.
A Peach Springs man pleaded guilty to reduced charges of negligent homicide in the death of a friend abandoned at a cemetery last year.
Roland Cook, 50, was originally facing second-degree murder charges after he was deemed the most responsible of an intoxicated group of four who left a 39-year-old woman behind at a cemetery in 100-degree weather in June 2011.
The woman, Darlene Sinyella, suffered from diabetes, walked with a cane and was legally blind. A survey crew found her body June 28 at the cemetery for Hualapai tribal members near Truxton.
Mohave Superior Court Judge Steven Conn has complete control over Cook's punishment and can sentence him to either prison or probation. Under the terms of the plea deal, Cook can receive no less than five years probation and no more than 8½ years in prison.
Cook was the driver of the caravan of friends and admitted to investigators that the group downed half a bottle of vodka on the way to the cemetery after a morning of various alcohol runs.
Alicia Hunter, 32, Angelina Wilder, 46, and Brainard Walema, 43, all of Peach Springs, were charged with abuse of a vulnerable adult in the case.
Walema and Wilder entered into plea agreements for a guaranteed five years probation.
Hunter was the passenger in a car involved in a head-on collision on Route 66 September 17. The driver of the car was believed to have been intoxicated at the time of the crash. Hunter suffered minor injuries. No one was killed in the crash.