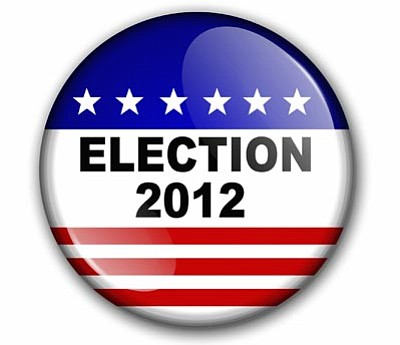 Originally Published: October 28, 2012 6:01 a.m.
If recent polls are accurately capturing the nation's mood, America's fling with hope and change will end after four years of anemic economic performance, high unemployment, shuttered storefronts, much more expensive health care, lower household income and a national debt so high it's difficult to comprehend.
America was eager for Barack Obama to succeed when he took office in 2009. It didn't work out. There were hints that the economy was rebounding after passage of an $800 billion stimulus, but it never moved beyond that point. If anything, the numbers have gotten worse in recent months. There is talk of the U.S. sliding into another recession.
Mitt Romney offers an alternative, one that sees Americans - not their government - as the machine that drives this country. As a successful businessman, he knows that success in the private sector doesn't come because of government programs, that in many cases business succeeds despite the government.
Romney has also pledged to do away with the Affordable Care Act, a bill that already costs twice as much as promised (about $2 trillion) at a time when annual deficits exceed $1 trillion and the national debt exceeds $16 trillion - up from around $10 trillion when Obama took office.
America can't afford four more years with Barack Obama in the White House. The Miner endorses Mitt Romney for president.
This year more than any other in recent memory, voters need to think of party affiliation as part of a team effort. In this case, Republicans Jeff Flake for U.S. Senate and Paul Gosar for U.S. House of Representative District 4 must go to Washington with Romney because they will vote to do away with ObamaCare.
For that reason alone, the Miner endorses Jeff Flake and Paul Gosar.
The Miner also offers these viewpoints on two ballot questions.
Proposition 116, the Small Business Job Creation Act, would dramatically lower the tax obligations businesses (including agriculture) pay for equipment and machinery.
The proposition has wide-ranging support across the state and is viewed as a measure that could help create thousands of new jobs in Arizona. No one bothered to submit in writing to the secretary of state's office an argument against the measure.
The Miner wholeheartedly endorses Proposition 116.
Proposition 204 would make the temporary state sales tax rate of 6.6 percent enacted in 2010 permanent rather than let it expire on May 31. It's a bad idea, and it was a bad idea to raise it from 5.6 percent two years ago in a down economy.
Voters should increase their own buying power rather than give state government even more money to play with. The Miner recommends voting no on Proposition 204.