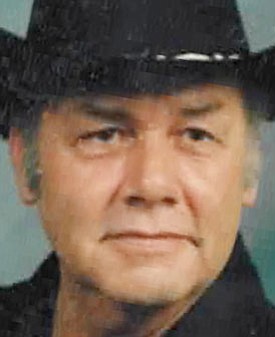 Originally Published: September 6, 2012 6:01 a.m.
Donald Knight ReGester, 72, of Kingman passed away Tuesday, Aug. 28, 2012. He was born June 20, 1940, in Grand Pass, Ore. He married Lydia Bridgewater in Kingman and they spent 18 wonderful years together. He brought happiness by humor to everyone he knew. He enjoyed making Indian jewelry, painting, and stenciling on Styrofoam cups while waiting in hospitals and waiting rooms. He also enjoyed karaoke. He was a member of the Eagles and served his country in the U.S. Navy.
He is survived by his wife, Lydia ReGester; seven sons, George ReGester, Donald ReGester, R.J. ReGester, Craig ReGester, Phillip ReGester, Michael ReGester and Ronald (Denise) Shepherd; five daughters, Tawney Hernandez-ReGester, Wynter Dawn, Lisa Ridle, Pamela Gillieps and Jill (Alden) Fensel; one sister; Diane; one brother, Bobby Joe ReGester. He is also survived by 15 grandchildren and 52 great-grandchildren.
He was preceded in death by his son Gary Michael Shepherd.
Thoughts and condolences may be submitted to the family at www.lietz-frazefuneralhome.com. Arrangements were placed under the care of Lietz-Fraze Funeral Home and Crematory.