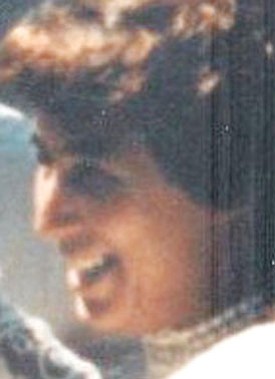 Originally Published: September 11, 2012 6 a.m.
Cynthia Jane Borella Gardner was born to Peter and Jennie Borella on April 5, 1946. She was their only child. She was called home on Thursday, Sept. 6, 2012.
She grew up in San Francisco and then moved to Livermore, Calif. While in San Francisco, she worked for Red Jacket and in Livermore she worked for Hollister Steer Laboratories. Then she decided to venture into her own business, Deli Depot in Santa Cruz. Ready to leave California, she moved to Arizona and worked at the Golden Nugget for 10 years before she retired. But, she wasn't done yet; she took a part-time job at LBJ here in Kingman. She loved working; she loved her customers.
Cynthia loved horses, the Forty-Niners, the outdoors, a good book, the ocean and her children and friends. As soon as you met her, she treated you as family. She loved helping people and was always there for her friends and family. She was a person we all strive to be.
Cynthia leaves behind her daughter, Pamela Litzenburg; her sons, Daniel and Eddie Gardner; her two grandchildren, Isabella and Johnny Bates; and one great-grandchild, Alexis Lily Bates. She will be missed terribly.
Revelation 14:13: "And I heard a voice from heaven saying, 'Write this: Blessed are the dead who die in the Lord from now on.' 'Blessed indeed,' says the Spirit, 'that they may rest from their labors, for their deeds follow them!'"
Please join us in the celebration of Cynthia's life at 6 p.m. Wednesday, Sept. 12, for the Vigil and Rosary at Sutton Memorial Funeral Home, 1701 Sycamore Ave., and Mass at 10 a.m. Thursday, Sept. 13, at St. Mary's Catholic Church, 302 E. Spring St., with burial to follow at Mountain View Cemetery, 1301 Stockton Hill Road.