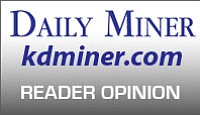 Originally Published: September 13, 2012 6:01 a.m.
The Wednesday Bike Nights from 6 to 9 p.m. at Porky's Pit Barbecue, 2215 E. Butler Ave., will benefit Tracie's Bucket List during the month of September with raffles and drawings. Donations are welcome.
Tracie Pemberton (Stratton) is 35 years old and a single mother of four boys ranging from 11 to 17. In September 2010, she was diagnosed with breast cancer. She fought it with a bilateral mastectomy and chemotherapy.
A few months ago, doctors found that the breast cancer had metastasized to her brain. She has had two brain surgeries within the past few months and has taken chemotherapy pills as well as gamma knife radiation. Experts had given her less than one year to live. Her most recent MRI revealed two new brain tumors, which are inoperable.
Whether her current prognosis is extended depends greatly on how well the cancer responds to her most recent round of surgical radiation.
Tracie is so positive and encouraging to be around; she is truly an inspiration. She lost her hair twice battling the two different types of cancer and still just smiles. She says it is because of her boys that she chooses to continue to fight this disease.
My simple request to you, the Kingman community, is to fulfill a dream of Tracie's.
She can't afford much at this time, but one thing on her bucket list is to go on a short cruise with her boys.
We are doing this benefit with the goal of sending them on a short cruise out of Long Beach, Calif., in mid-October.
Jamaica Smith
Kingman