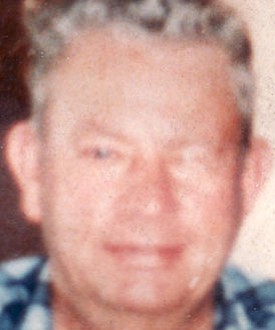 Originally Published: September 16, 2012 6 a.m.
E.L. "Buzzy" Blair, a life-long resident of Kingman, passed away on Monday, Sept. 10, 2012. Buzzy was born March 13, 1920, in Skull Valley, Ariz. He moved to Kingman with his family at the age of 3.
Buzzy was preceded in death by his parents, Dee Clark Blair and Ora N. Blair; his wife, Billie C. Blair; his brother, Dee Clark Blair Jr.; his daughter, Billie Sue Kirn; a son, H.E. "Eddie" Blair; and a daughter-in-law, Robin Blair.
He is survived by brothers, Carl V. and Hab Blair; a sister, Darlene Dwiggins; six grandchildren, Raymond S. Kirn (Anne), Eric Kirn, Patrick Kirn, Morgan Blair, Rac-Cale Blair, and Dori Sue Blair; seven great-grandchildren; and many nieces and nephews.
Buzzy was known for his country music bands that played for dances at the local rodeo, county fair and numerous other functions from 1941 through 1965. He loved his team roping and trained many roping horses during his lifetime. Buzzy will be missed by all who knew him.
Visitation will be from 5 to 7 p.m. Monday, Sept. 17, with the service at 10 a.m. Tuesday, Sept. 18, at Sutton Memorial Funeral Home, 1701 Sycamore Ave. Interment will be at Mountain View Cemetery, 1301 Stockton Hill Road.