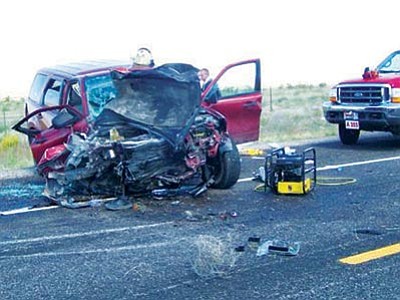 Originally Published: September 18, 2012 6 a.m.
The Department of Public Safety said five people were hospitalized following a head-on collision on Route 66 near Valle Vista Monday morning.
At least two of the injured were airlifted to Las Vegas.
The ages and hometowns of those involved were not available.
DPS officials remained on scene throughout the afternoon and did not provide information on how the accident occurred.