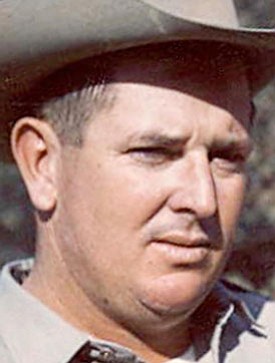 Originally Published: September 19, 2012 6:01 a.m.
James Edmond Jett Jr., 76, passed away on Friday, Sept. 14, 2012, in Apache Junction, Ariz. James was born on May 15, 1936 in Phoenix to James E. Jett Sr. and Virginia (Crawford) Jett.
James was a graduate of North High class of 1954 and the University of Arizona 1959.
He served in the United States Army, 14th Armored Cavalry 1960 to 1962, and was honorably discharged. While stationed in Fulda, West Germany, he met his beautiful wife Margot and they were married. Upon returning to Arizona in 1962, they settled in Kingman, where James began his career as a game warden with the Arizona Game and Fish Department, Region III, and raised his family.
In 1979, James transferred to Arizona Game and Fish Department, in Mesa, Region IV, where he continued his career as a wildlife specialist. He retired in 1990. Upon retirement, James enjoyed camping, fishing and hunting. He also enjoyed traveling.
James is survived by his wife, Margot; daughters, Deborah (Glenn) Farner of Scottsdale, Ariz., Patricia (David) Slater of Cary, N.C.; son, James W. (Kimberly) Jett of Apache Junction; grandchildren, Austin and Cameron Farner, Amanda, Jack and Hayden Slater, Nicholas and Stephanie Robbins; his mother, Virginia Jett; sister, Roberta (Gary) Jordan; brother, Jay (Lisa) Jett; and numerous nieces, nephews and cousins. James was preceded in death by his father, James E. Jett, Sr. and his sister, Ferne Jett Cordle.
Please join us at 2 p.m., Saturday, Sept. 22, at Mountain View Funeral Home Chapel, 7900 E. Main St., Mesa, Ariz., for a celebration of James' life.
In lieu of flowers donations can be made to: Alzheimer's Association, American Diabetes Association or Arizona Game and Fish Department's Heritage Fund.
The family wishes to thank the staff and doctors at Apache Junction Health and Rehabilitation Center for their loving care and professionalism for our beloved James.
Also, all of James' friends who came by to visit - it means so much to his family.