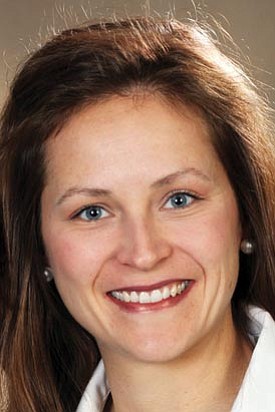 Originally Published: September 25, 2012 6 a.m.
Kingman Regional Medical Center announced that Dr. Sarah Knievel has recently joined Dr. Paul Yamaguchi at Mohave Pain Management in Kingman.
Knievel attended medical school at the University of Colorado Health Sciences Center in Denver. She also did an internship in internal medicine at the St. Joseph Exempla Hospital in Denver and a residency in physical medicine and rehabilitation at the Mayo Clinic in Rochester, Minn. Most recently, she completed a fellowship in pain medicine, also at the Mayo Clinic in Rochester.
As a fellowship-trained pain specialist, Knievel is skilled in the latest advances for pinpointing and treating the source of pain, including nerve, joint, bone or muscle pain. Her expertise includes image-guided injection therapies, spinal pain pumps (a method for giving medication directly to the spinal cord), spinal cord stimulation, and radiofrequency neurotomy (a procedure using radio waves to reduce back and neck pain).
Knievel resides in Kingman with her husband, Dr. Chris Porter, who also recently joined KRMC's medical staff as an interventional radiologist. Her office is located at Mohave Pain Management, 1712 Sycamore Ave. in Kingman. Her services are available upon physician referral. For more information, contact her office at (928) 681-8570.